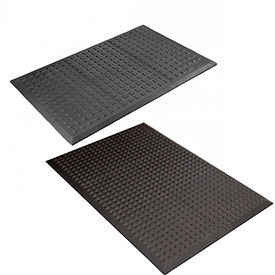 Wearwell® Rejuvenator Connect Runner Mats
Wearwell® Rejuvenator Connect Runner Mats
Rejuvenator interlocks are seamless and ergonomic creating a stable working environment. available in raised dome, raised square. Available in 2' x 5' and 3' x 5' Ends and Centers to create long runs of ergonomic matting. Molded in ramps reduce installation time.
100%: Urethane construction.
5/8" thickness
Raised squares or domed surface
Molded in edges
Molded-in edges require both "Ends" & "Center" be purchased.