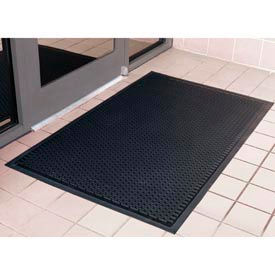 Raised Dash Scraper Entrance Mats
Raised Dash Scraper Mats Are Used For Cleaning Dirt Off Shoes In Entranceways To Restaurants, Stores And More.

Ridge Scraper1/4" thick mats are made from durable molded rubber for long-lasting use. Raised edges keep liquids contained.Super Scrape 3/8" thick mats are made of 100% nitrile rubber and are grease proof. Genuine Joe®Scraper mats are made form recycled rubber and for outdoors.Wearwell& #174; Outdoor scraper mats are made of durable rubber.
Slip-resistant surface provides reliable traction and collection of grime from shoes.Great for high traffic areas and outdoor entryways. Raised Dash surfaces are available in Black, with and without holes.