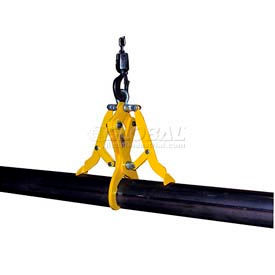 Heavy Duty Pipe Grabs
Easily lift your Cast Iron or Steel Pipes with these pipe grabs. Grabs are designed to attach to an overhead lifting device. Automatically grabs and holds pipe for proper positioning, and integral outriggers help stabilize load. Made using heavy duty steel with durable painted finish. Meets ASME B30.20 specifications.

Note: Loads must be centered and guided during lifting operation.