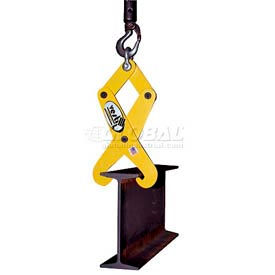 Heavy Duty Beam Tongs
Beam tongs are used with hoists and cranes to facilitate the transportation of I-beams. Tongs unique design grips tighter as loads get heavier. Durable steel construction and includes an integral ring to easily hook to an overhead lifting devices. Meets ASME B30.20 specifications.

Note: Loads should be centered and guided during lifting operation.