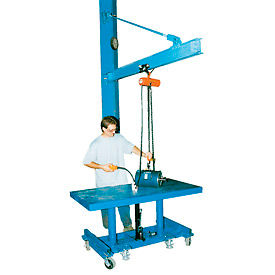 Tie-Rod Wall Mount Jib Cranes for High Ceilings
Tie Rod Jib Cranes Provide Maximum Floor Space And Utilize Unused Ceiling Space.

These jib cranes mount to walls or columns to increase hook coverage over workstations. Jib crane rotates up to 180 degrees. Made of all steel for years of service. Measures 89 L x 43 H overall with 85 L cable support.