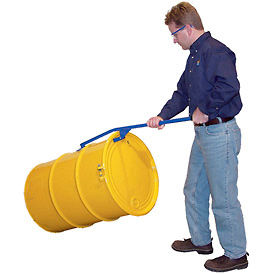 Manual Drum Up-Enders
Manual Drum Up-Enders are for use with 30 or 55 Gallon Drums.

Drum Up-Enders provide the leverage needed for tilting horizontal Drums to the vertical position. Quickly and safely provides maximum leverage for lifting heavy Drum loads. Drum Up-Enders are made of steel for long lasting durability and dependability.