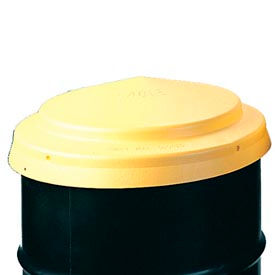 Eagle Plastic Dome Drum Covers
Eagle Drum Covers Prevent Drum Spillage for Warehouses, Shipping Facilities, and more.

These covers are made using chemical resistant high density polyethylene (HDPE) that is resistant to most chemicals, acids and solvents. Rigid, snap-on design will not crack or split when covering or uncovering Drums. Domed shape prevents water or other contaminants from collecting on top of the Drum or Cover. Covers are for use with 55 Gallon Drums. Available for Closed Head or Open Head. drums.