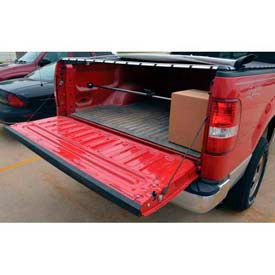 Cargo Control Restraint Bar for Pickups & Vans
Cargo Control Restraint Bar prevents Loads from Shifting and Sliding in Pickups & Vans.

Cargo Control Restraint Bar Cargo Bar is adjustable in length from 40" to 70" to solve the problem of shifting loads in Pickup Trucks and Vans. Heavy-duty ratchet design simplifies securement within the Pickup Truck bed or Van walls, and a fingertip mechanism offers easy release of the restraint bar. Articulating ends with rubber pads help prevent slippage. Durable tubular steel construction features a superior textured powder coat finish.