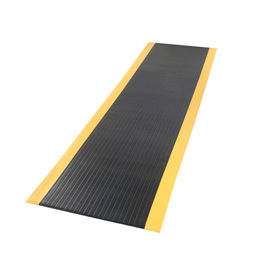 Ribbed Vinyl Sponge Anti Fatigue Matting
Ribbed Surface Anti Fatigue Matting & Industrial Mats Provide Foot Comfort and Support in Standing Work Environments.

Ribbed surface anti fatigue matting and industrial matting provide comfortable industrial standing locations. Industrial mats help insulate against cold and reduce noise and breakage. Ergonomic matting features a ribbed surface and sealed beveled edges to improve safety. Specifications vary per model.