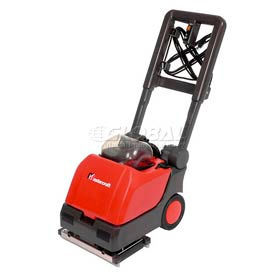 Mastercraft® Floor Scrubbers
Mastercraft Electric Floor Scrubbers Are Built For Heavy-Duty Clean Up In Department Stores, Restuarants, Shops, Service Stations, Kitchens and More.

These easy-to-use electric automatic floor scrubbers wash, scrub and squeegee floors, leaving them clean and dry. Auto scrubbers can be used to clean any hard floor surface. Compact floor scrubbers are perfect for where space is limited. Offer a wide variety of tank capacities and cleaning pathes. Larger floor cleaning machines to get the job done faster.
Optional batteries and chargers are available.