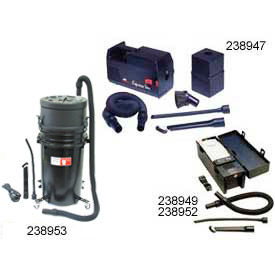 ESD Computer Vacuums
ESD Computer Vacuums Eliminate Static Electricity that may cause to Sensitive Electronic Components.

ESD Computer Vacuums are used for cleaning computers and other static sensitive equipment. ESD vacuums dissipate static electricity to prevent damage to your valuable equipment. HEPA Vacuums offer HEPA filtration with 99.7% efficiency at .3 micron. Express Vacuum is compact and lightweight to move where you need it. High Capacity Vacuum features a replaceable 7 gallon HEPA tank that offers efficient filtration with more power, quiet operation and long term use with less maintenance.