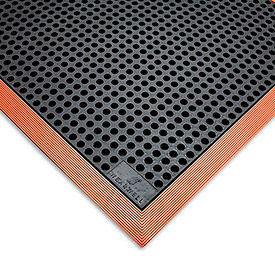 Drainage & Kitchen Mats
Drainage and Kitchen Mats Provide Efficient Fluid Draining For Kitchens, Industrial Worksites, and more.

Drainage and kitchen mats withstand harsh chemicals while creating slip resistant surface areas. Sizable drainage holes channel liquids away in a consistent manner. Neutral colors offer an industrial look and feel. Select units include molded beveled edges on all sides. Additional specifications vary per model.