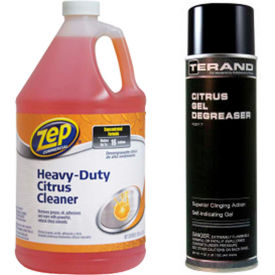 Degreasers
Degreasers Accommodate Surfaces In Need of Grease and Oil Removal.

Degreasers deploy solvent and non-toxic cleaning substances for manufacturing, maintenance, automotive cleaning and parts washing applications.


Breaks down and dissolves heavy caked on carbon build-ups and burned on grease, oil and food soils on counters, floors and machinery.
Can be used manually or in cleaning equipment.
Concentrated and ready-to-use formulas available.