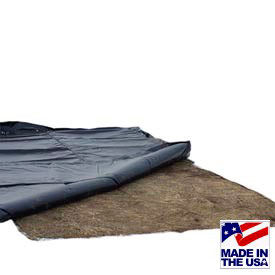 Ground & Engine Thawing Blankets
Ground and Engine Thawing Blankets Thaw Frozen Ground, Melt Dangerous Ice Dams, Warm Vehicle Engines and more.

These heavy duty blankets are made of a robust flexible carbon fiber material for lasting endurance durability and reliability. Multi-Duty thawing blankets are suited for concrete curing, thawing construction sites, melting ice and snow on sidewalks, warming motors, engines, shop floors and other select hard surfaces. Each unit allows quickly generates heat to a preset of 150°F/66°C, effectively thawing frozen ground, keeping vehicle or equipment engines warm, and effectively melting dangerous ice dams. Easily installed and removed. Most models are certified to UL/CSA/CE standards. Wide selection of 120 volt blankets of various dimensions. Additional certifications and specifications vary per model.