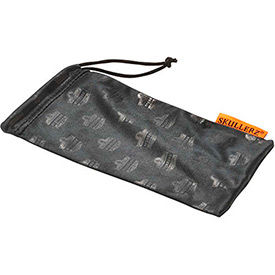 See all 1 items in product family
Safety Eyewear Cases Are Used For Applications Including Construction, Industrial, Manufacturing, And More.

Safety eyewear cases are made of high quality materials for long lasting durability and dependability. Cases provide eyewear storage protection against dust, debris, abrasion, and more. Some models include clips for added security. Type is Eyewear Accessories. Available styles include Lined Black Vinyl Large Open End Eyeglass Case, Skullerz® 3225 Ballistic Zipper Case, Skullerz® Microfiber Cleaning Bag, and Skullerz® Zipper Case w/ Clip. Package quantities are 1 and 12. Dimensions vary per model.


Click for more