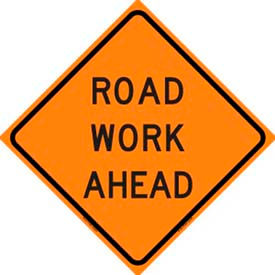 See all 11 items in product family
Non-Reflective Roll-Up Signs Are Used For Directing Drivers Or Pedestrians Away From Work Areas.

Non-Reflective Roll-Up Signs are made of Solid Non-Reflective or Superbright Reflective material for long lasting durability. Sizes are 36x36 inches or 48x48 inches. Available styles are Non-Reflective Roll Up Sign and Roll Up Reflective Sign. 11 different work alert sayings available. NCHRP_350 complaint when used with NCHRP-350 compliant stands.


Click for more