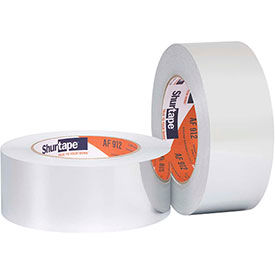 See all 12 items in product family
Aluminum Foil Tapes Provide Convenient Adhesive Repair for Automotive Garages, Factories, Warehouses, and more.

This tape is made with aluminum foil to adhere in demanding temperatures and long lasting durability. Tapes apply easily to ducts on flat or irregular surfaces. HVAC Aluminum Foil Tape used to seal and join aluminum backed duct wrap, to create water and vapor barriers, and for temporary metal repair. Used for efficient heating and cooling jobs involving thermally conductive, heat- and light-reflective surfaces, our foil tapes come in the broadest portfolio available. They're flame resistant and can withstand extreme temperatures, high humidity and exposure to UV rays and most chemicals. These indispensable, metal-backed tapes are made with industrial-strength adhesives, so they can take on the toughest jobs.


Click for more