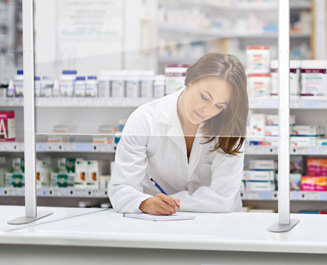 Pandemic Management
Teamwork and collaboration are fundamentals to a successful business ― more so now than ever before. Invest in the health of your business by creating a pandemic management plan that takes local, state, and federal guidelines into consideration ― without sacrificing productivity. Encourage safe and socially distanced interactions with partitions, signage, and more designed to keep health and wellness top priority.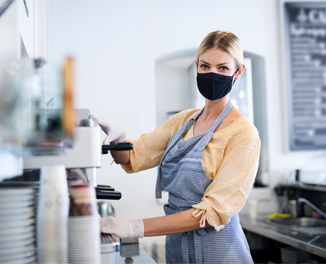 PPE
Personal protective equipment (PPE) is essential for workplace safety, helping serve as a barrier between potential germs and airborne particulates. Our selection of reusable and disposable face masks, face shields, and gloves offer a variety of options to give your hands, eyes, nose, and mouth extra protection when interacting with others or handling frequently touched surfaces.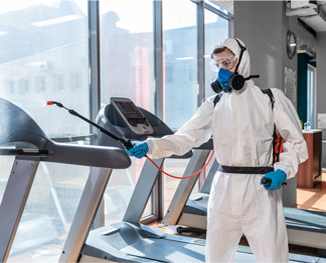 Preventative Solutions
Taking preventative measures is an important step in creating a healthy, clean, and accessible workplace. Whether you're equipping restrooms with touchless faucets or providing convenient access to hand sanitizers when soap and water are unavailable, practicing good hygiene can add a layer of protection to your everyday routine.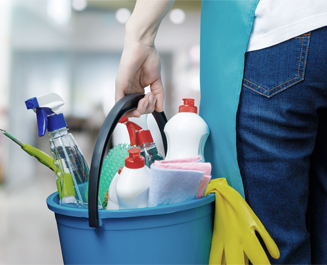 Cleaning Supplies & Equipment
As health standards continue to evolve and change, shared spaces require extra care and attention. Keep high-traffic areas clean and sanitary with disinfecting products that wipe, glide, spray, and purify. These products range from easy-to-operate scrubbers to quick-acting foggers ― all designed to give your cleaning routine a boost in the right direction.