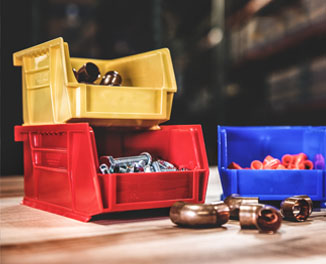 Storage & Shelving
Save space on the ground with the containers, bins, and shelving units fit for your everyday equipment. We offer stackable, portable, and mobile options that are adjustable and built for indoor and outdoor environments. Choose from a variety of solutions that provide easy access to the tools and items you need, whenever you need them.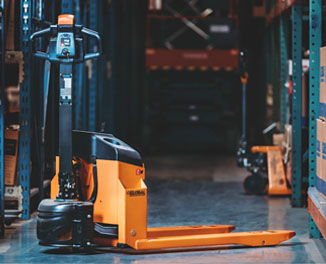 Material Handling
Move products with safety and sustainability at the helm. Our scissor lifts, hoists, pallet jack trucks, cranes, and conveyors understand material handling like no other machine and offer a strong selection of options to meet transportation and lifting tasks. Choose from heavy duty dock and truck equipment built to withstand over 10,000 lbs. or select the perfect accessory or extension to enhance deliverables under social distancing conditions.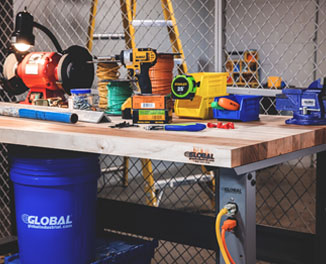 Workbenches
Your workstation plays an integral role in your overall productivity and efficiency. That's why it's important to have everything you need to move quickly and smoothly from one project to the next. Our workbenches and shop desks are customizable and can easily adapt to even the toughest of environments, helping you handle any workload that comes your way, large or small.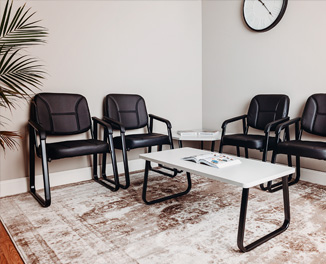 Office Furniture
From reception desks to conference rooms, the right furniture can help create a more collaborative environment. Whether you're adapting to new health standards or simply giving your workplace a new look, consider the areas that need redesigning or enhancing. From office partitions to mobile security computer cabinets, our products will help your facility — and workforce — successfully rebound and rise to the occasion.