Storage Checklist
Nexel NexGard Wire Shelving
Security Trucks
Lockable Storage Units
Steel Step Ladders
Storage Containers
Stainless Steel Carts
Stainless Steel Storage Cabinets

Storage Room/Tool Cribs
Although storage rooms may appear static in exhibition, they necessitate dynamic traffic flow.
Organize and label tools and equipment
Add a sign-out sheet or designate an employee to keep track of what is being used and by whom
Stock a three month supply of gloves, face masks, and safety eyewear
Post a routine cleaning schedule so it's visible to employees
---
Our Top Storage Products
Helpful Hints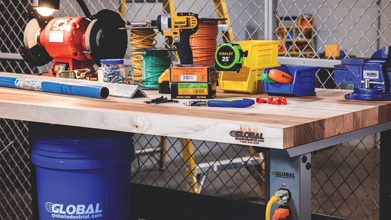 Tool Cribs
Stay well organized for easier cleaning. Consider workbenches w/hard surfaces that allow cleaning, Hand and stack bins for easy visibility, Storage cabinets w/see-through doors and Anti fatigue mats for employee comfort.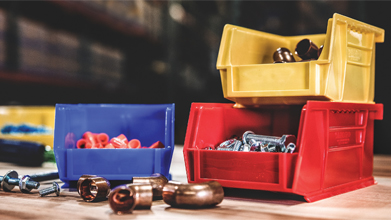 Parts Storage
Many options exist to store MRO needs. Consider bins and containers for parts, Flammable cabinets for cleaners and chemicals, Oily rag disposal for safety and Shelving help keep areas organized.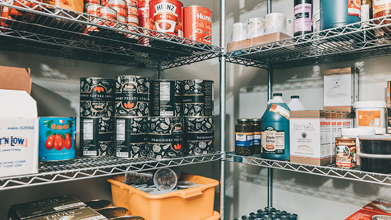 The Right Type of Storage
Choose the right storage for the environment. Consider wire shelving for ease of access and visibility, Pallet racks for heavy items, Closed shelving for dust control, and Locked cabinets for security.