Janitorial Checklist
Buckets/Mop Heads/Floor Signs
Floor Cleaning Chemicals
Disinfectant Chemicals
Cloth Rags and Wipes
Trash Containers
Antimicrobial Shelving
HEPA Air Purifiers
Floor Tape and Markers

Janitorial Best Practices
Have you triple checked everything for the school year's new cleaning schedule? Remember to keep your cleaning supplies stocked for a three-month supply to allow for unforeseen circumstances that require more frequent cleaning.
Use sprayers to sanitize large outdoor areas and substantial tools/equipment
Remember to wipe down shared tools after each use
Check all cleaning supplies and stock regularly to maintain three-month supply
Mark down narrow spaces such as small storage rooms or compact closets that will need change in accessibility
Footwear should be cleaned or wiped before and after entering areas
Select portable and enclosed garbage receptacles to protect cleaning staff from contact
---
Our Top Janitorial Products
Helpful Hints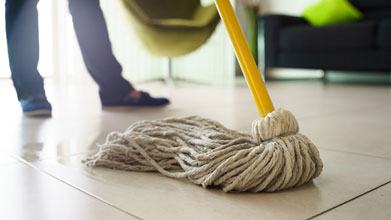 Floor Care & Sanitizing
Always wear disposable gloves when cleaning and keep bleach stored separately from all other cleansers to prevent mixing. Maintain a three-month supply of all cleaning products.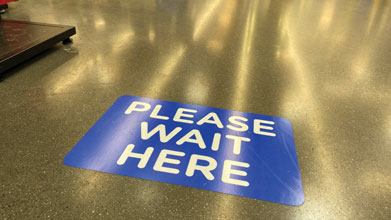 Signage
Make sure that each area in your office, school, or facility displays clear signage for hygiene, janitorial best practices, and social distancing.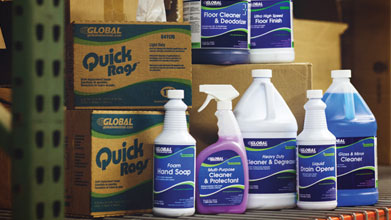 Maintenance & Closets
Mark down narrow spaces such as compact closets, storage shelves, or coat rooms that will need specific guidelines to limit occupancies.