Lab/Library/Classrooms Checklist
Mobile Whiteboards
Privacy Workstations
Antimicrobial Whiteboards
Antimicrobial Folding Tables
Hand Sanitizer Station
Facial Tissue and Paper Supplies
Cleanroom Mats
Plastic Crowd Control Stanchions
Classroom Desk Dividers

Creating Safe Spaces
Creating a separated floor plan for classrooms and private workspaces that are in line with social distancing requirements can be done with a few new configurations. Antimicrobial whiteboards and folding tables are ideal for learning labs, and prominently placed hand sanitizing stations will allow for easy and frequent hand washing.
Ensure workstations and tables are spread wide apart from each other and use floor markings to indicate proper space
Antimicrobial tables prevent bacteria growth and fold to create more space if needed. The antimicrobial agent on these tables are FDA and EU approved
Set up cleaning stations outside each room or department for staff, patrons, or students to clean hands before entering
---
Our Top Lab/Library/Classrooms Products
Helpful Hints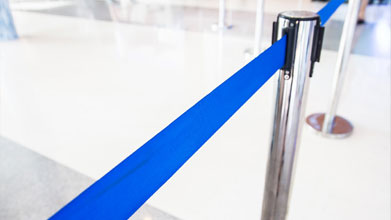 Separated Floor Plan
Floor marking tape and crowd control stanchions are retractable and easily transportable to create safe spaces in your classroom, library, or laboratory.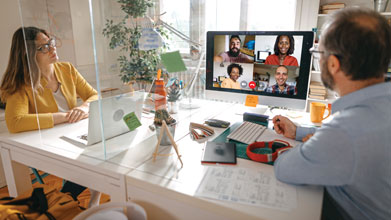 Protective Partitions & Private Workspaces
Creating private workstations not only allow for deeper concentration, but provide the correct social distancing.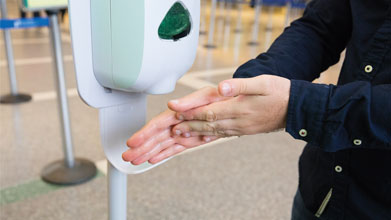 Sanitizing Stations
Allow for frequent disinfecting with hand sanitizer. These stations can be placed outside bathrooms and at entrance ways to buildings and offices.