Breakroom Checklist
Door Stoppers
Sealed Plastic Storage bags
Touchless Soap Dispensers
Motion Activated Paper Roll Dispenser
Hands Free Waste Disposal Bins
Hand Sanitizer Station
Single Station Carts & Prep Areas
Mobile Hand Washing Stations

Breakrooms: Everyone needs a break
Breakrooms are often temporary sanctuaries for your employees - so how can we maintain these areas with social distancing in place?
Identify frequently touched surfaces like refrigerators, microwaves, coffee, and vending machines
Remove or re-space tables or chairs for social distancing
Prominent social distancing signage
Single station carts are ideal for appliances and prep stations to space out areas prone to traffic congestion
Mobile hand washing units
Hand washing reminder signs for all employees
Door stoppers to keep doors propped open
---
Our Top Breakroom Products
Helpful Hints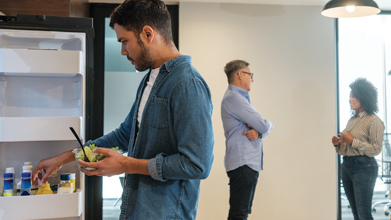 Social Distancing
Use reminders to keep your distance. Floor signs and separate stations limit the number of employees/visitors in the breakroom at the same time.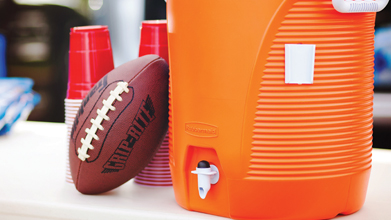 The Water Cooler
Don't congregate, keep your distance. Use Floor signs, daily cleaning, and regular system flushes to keep spaces safe and accessible.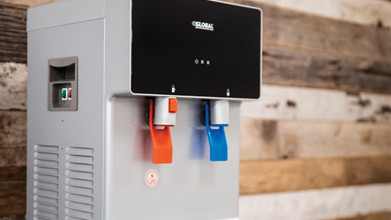 Employee Events
Events need to be planned differently. Use outdoor spaces when possible and place portable wash stations to reduce crowding. Deep cleaning before and after each planned area is recommended.