Bathroom Checklist
Toilet and Urinal Sensor Flush Valves
Sensor Faucets
Touchless Soap Dispensers
Motion Activated Paper Roll Dispenser
Hands Free Door Opener
Hand Sanitizer Dispensers

Bathroom Best Practices
You already have the basics for your employee or visitor restrooms, but that will need to change to accommodate new sanitary restrictions. There are many ways you can bring your restroom into a touchless or more hygienic environment.
Introduce touchless hand dryers, faucets, and flush valves to reduce contact with common bathroom apparatus
Motion-activated paper towel holders and soap dispensers
Install multiple drying stations to eliminate crowding around key areas
Stainless steel urinal screens can help promote safe distancing
Posted cleaning schedule
---
Our Top Bathroom Products
Helpful Hints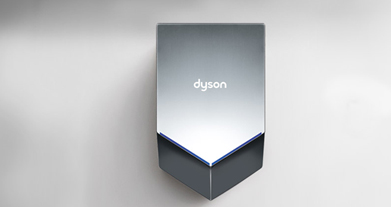 Touchless
Automatic flush valves, Sensor Faucets, Automatic Soap Dispenser and Hand dryers require no contact to activate.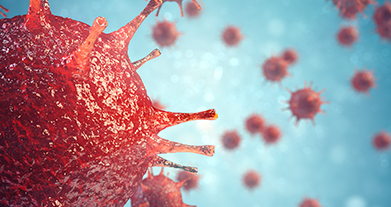 Access
Make access to bathrooms in order to reduce touch points. Arm and foot style door openers, hand sanitizer outside bathroom exits and signage provide accessibility and awareness.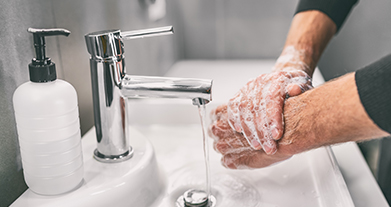 Cleaning Schedule
Post cleaning schedule w/time stamps and use cleaning methods such as Steam Cleaning & Misting Disinfectants as well as odor control systems.