Lobbies, Reception, and Common Area Checklist
Indoor Steel Garbage Cans
Hands-free Garbage Cans
Facial Tissue
Cleanroom Mats
Touchless Soap Dispensers
Hand Sanitizer Station
Anti-microbial Reception Chairs
Wall and Plexi-Glass Partitions
Mobile or compact Furniture
Barriers and cones
Welcome mats

Gathering Safely
Your lobby or reception area is the first impression a visitor will have of your company. Not only should they be kept clean and neat, but it's important to set occupancy limits.
Is it aligned with new distancing and safety regulations?
Crowd control stanchions or roping can be used in areas that cannot be as easily regulated - such as waiting rooms or reception areas
Designated markings or signage should be prominently placed
Partitions can be used to create separate areas, and clear plastic barriers can protect receptionists and visitors
Guest and visitor sign-in should be moved to a separate area away from the receptionist
Hallways and staircases need safety signs
Compact or mobile furniture is ideal for creating the right spacing
Double security door for visitor sign in
---
Our Top Lobby Products
Helpful Hints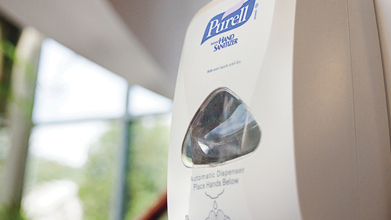 Hand Sanitation Station
Use at entry and exit points of the high traffic areas of your facility. Entrance doorway, Exits, Breakroom, Locations such as Bathrooms and Conference Rooms are recommended.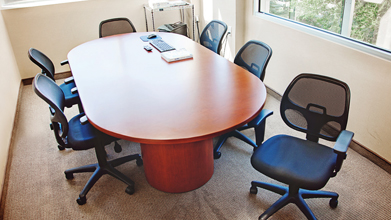 Meeting Rooms
Employees will continue to hold meetings with vendors, customers, and associates. Reduce physical attendance with video conferencing or rearrange a larger space to accommodate. Remember to set a regular cleaning schedule for each room.
Whiteboards
Create on-the-spot social distancing between areas and people to ensure safe standards. For presentations, make sure each board is cleaned before and after each use and have hand sanitizer within reach at all times.