Global Industrial® Packaging & Shipping
Our service to the packaging industry is veteran level with over 70 years of providing effective and resilient packaging supplies. We value the importance of sound and securely packaged products and offer a strong wide variety of workbenches, stretch wrap, scales, pallets, and more to get the job done.

Scales
Accuracy is everything when it comes to inventory management distribution and shipments. Global brand scales deliver on-the-spot readouts to keep the line moving.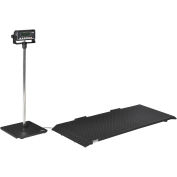 Floor Scales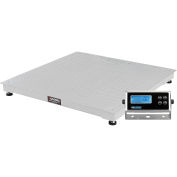 Pallet & Truck Scales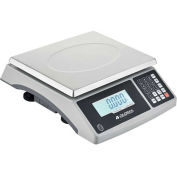 Counting Scales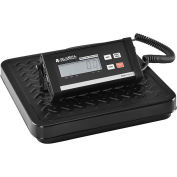 Shipping & Receiving Scales
---
Strapping Equipment & Banding
Whether it's steel or polypropylene, out tight printed and heavy duty steel strapping force is designed to complete all kinds of strapping demands. Our line of strapping equipment includes steel strapping tools, strapping kits, strapping carts and dispensers, and strapping machines to secure your heaviest loads.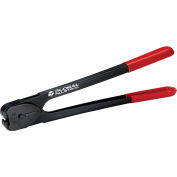 Steel Strapping Tools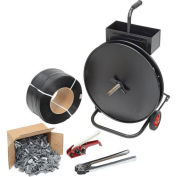 Strapping Kits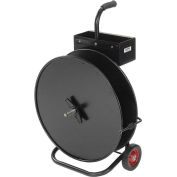 Strapping Carts & Dispensers
---
Tape & Dispensers
Global branded packaging sealers leave no corner package unmarked with a strong adhesive power and durability. Our line of tape and dispensers efficiently seal up openings and flaps for cartons, corrugated boxes and other rough container surfaces.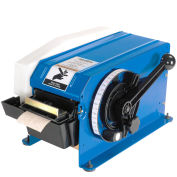 Kraft Tape & Dispensers
---
Stretch Wrap
We're not kidding when our film has 250% stretch capability. Our line of clear wrap conforms to shipments of all dimensions and shapes, for complete defense against moisture, dirt and more.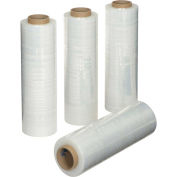 Stretch Wrap Film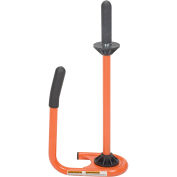 Wrapping Equipment
---
Shipping Crates & Pallets
Our containers are ISPM-15 international certified and built with stamped integral metal rails and buckles to protect and contain your products and equipment. The Global branded traditional shipping crates are designed to be lighter and easier to load than the standard shipping crate.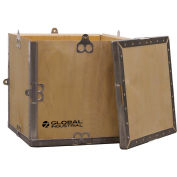 Shipping Crates
---
Protective Packaging & Edge Protectors
There's always cargo that demands more than standard impact protection. Our line of thick woven pressure resident fabric is shock absorbent to provide strong barrier protection for your packages all the way from the warehouse to the drop off.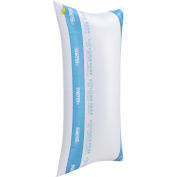 Dunnage Air Bags
Bubble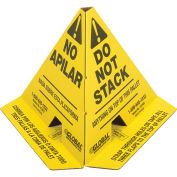 Pallet Cones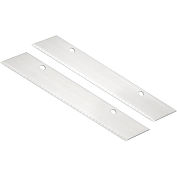 Edge Protectors
---
Packing List Envelopes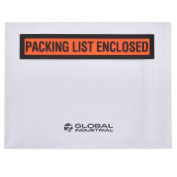 Packing List Envelopes
---
Staplers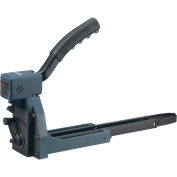 Carton Staplers
---
Corrugated Boxes & Cartons
Our Global packing accessories, box cutters and more deliver high strength cutting force lifters and grabs, dollies, trucks, cradles, and more are all made with resilient steel and durable polyethylene materials to hold, move, grab, or lift whatever you need.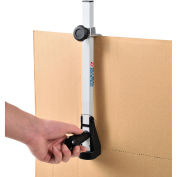 Carton Racks & Box Sizers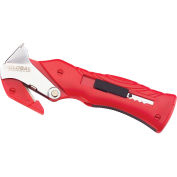 Box Cutters
---
Packing Workbenches
Our line of high efficient workbenches are top choice for your everyday packaging tasks. Whether it's sealing, taping, or strapping, there's plenty of space to get the job done.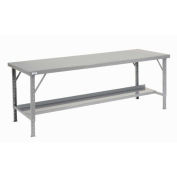 Packing Workbenches