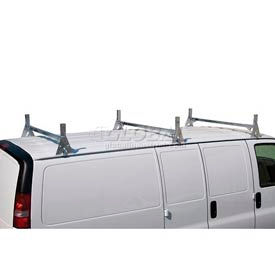 Handyman Van Ladder Racks
Expand Your Cargo Carrying Capabilities!

These economical van cargo racks are used for carrying ladders, pipes, steel and lumber. Patented mounting design offers easy installation without drilling. Galvanized steel construction offers superior durability and corrosion resistance. Standard 2 rack package offers 500 lb. capacity; purchase additional rack to increase capacity to 750 lbs.