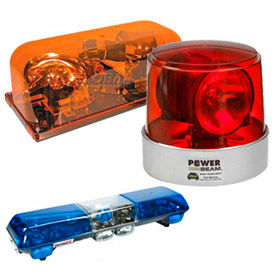 Vehicle Warning Lights
Vehicle Warning Lights Are Used For Storm Emergencies, Salt Spreading And Other All-Weather Applications Requiring High Visibility.

Vehicle Warning Lights are available in a variety of types, sizes and shapes to suit job applications, vehicle specifications and lighting requirements. Utility light options include Warning Lights, Light Bars, Emergency Lights, Strobe Lights and Revolving Safety Lights Shapes, sizes and colors vary per model. Vehicle warning lights are available from several trusted brand names.