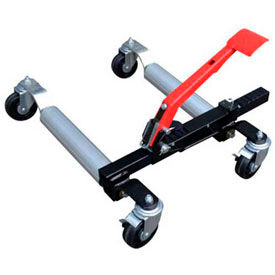 Lifting Wheel Dollies
Lifting Wheel Dollies Are Suitable For Propping Up Tires or Moving Vehicles From One Location To Another.

Lifting Wheel Dollies help with the removal, installation, and transportation of single, tandem, and duplex tire and wheel combinations. Some models can be purposed in singles, pairs, threes or fours to move cars in any direction. Select models are Independent units, eliminating the need to adjust dolly width for different vehicle designs. Sturdy ratcheting design is maintenance free for long lasting durability. Dimensions and additional specifications vary per model.