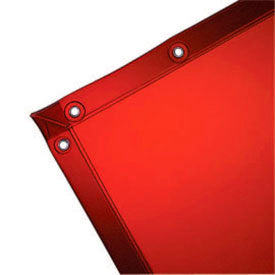 Welding Blankets & Curtains
Welding Blankets and Curtains Offer Welding Protection For Industrial, Commercial, and Repair Applications.

These welding blankets and curtains reduce airborne fiber emissions and provide protection from chipping, grinding, heat treating, sand blasting, and more. The blankets and curtains may be draped over equipment and floor surfaces or used as insulation pads, pipe lagging, safety barriers, curtains, and shields. These protective barriers are designed to resist most acids, alkalis, and solvents. Available colors vary per model.