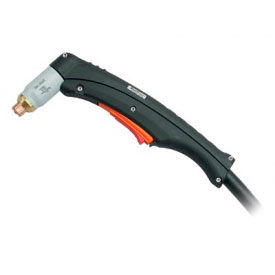 Plasma Cutter Torches
Plasma Torch Replacement Parts Are Used For Industrial Welding And Manufacturing Applications.

Plasma Replacement Torch Replacements can be used with most plasma torch systems. Most models are gas cooled and feature single gas plasma flow for improved efficiency and long lasting durability. Units with ergonomic handles provide increased comfort while welding. Dimensions and additional specifications vary per model.