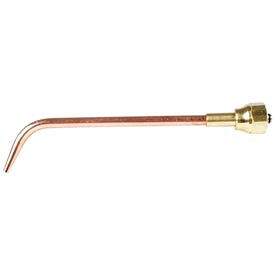 Tip Attachments
Tip Attachments Are Great For Various Uses And Applications From Brazing To Cutting.

Oxyacetylene Cutting Tips are general purpose tips for rusted and painted surfaces.

Rosebud Heating Tips are great for brazing, soldering and heating.

Cap'n Hook® Flame Hook Tips withstand concentrated heat up to 5,600°F. The 40° flame angle flows onto copper tubing and away from sensitive areas.

Twister® 2 Acetylene Tips combine easy start electric ignition with swirl combustion to produce a faster ignition.