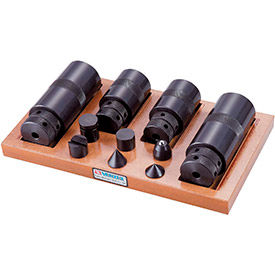 Adjustable Jack Screws
Jack Screws Are Useful For Leveling Work On Planer Beds Or Machine Tables, For Setting Up Machinery Or Other General Uses In the Tool Room Or Machine Shop.

Jack Screws are made with either hardened ground or black oxide steel for durable performance. Jacks include fine adjusting screw and height locking ring for quick height adjustment. Height ranges from 1-9/16x2 inches to 4-15/16x97/16 inches.