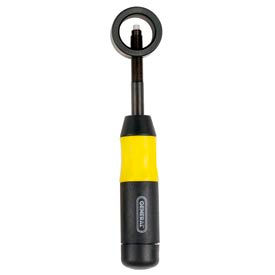 General Tools Punches
General Tools Punches Are Used Carpenters And Metal Workers To Center Punch A Variety Of Materials.

General Tools Punches are designed for center punching wood or metal. Pocket Punch is compact, lightweight aluminum with a safety cap to be easily carried in a pocket. Round Shank Punch Sets are knurled steel alloy and provide highly accurate center punches. 5 pieces with a vinyl case. Automatic Center Punch has spring impact operation which adjust to produce light or heavy markings for both metal and wood work.