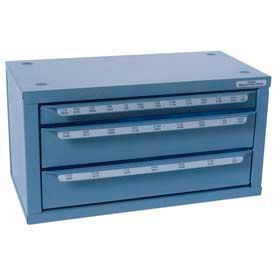 Huot Tap & Drill Storage
Huot Dispenser Cabinets Sort, Store, And Secure Drill Bits, End Mills, Reamers And Other Tools In Machine Shops And Tool Rooms.

Huot Dispenser Cabinets are made from steel for long lasting durability. Choose from Drill, End Mill, Tap & Drill, or Tap Dispensers designed to sort tools in a variety of arrangements. Cabinets are stackable and have built in cam and lock system.