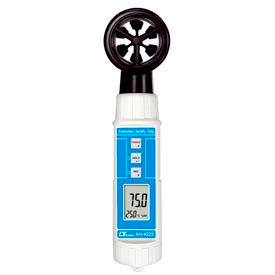 Weather, Airflow, & Environment Meters
Weather, Airflow, And Environment Meters Establish Wind Speed And Other Weather Factors For Agricultural Applications, Outdoor Sports, Boating And More.

Weather, Airflow and Environment Meters are offered in a variety of functions, including thermometers, anemometers, rain gauges, humidity monitors and more. Weather, Environment and Airflow Instruments are available from a variety of trusted brand names.