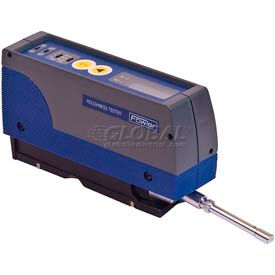 Roughness, Surface Testers & Probes
Roughness, Surface Testers, And Probes Conduct High Precision Surface Measurements For Commercial And Industrial Applications.

Roughness, surface testers, and probes are made of high quality materials for long lasting durability. Roughness testers include clear LCD displays and indicators for easy readouts. Surface testers feature high accuracy levels, multiple parameters, and simplicity of operation. Pocket surf probes measure groove, recess, and small bore bases. Most testers and probes are ISO/DIN certified and equipped with diamond stylus, protective carrying cases, and chargers. Available types include Pocket Surf Probe, Pocket Surf Stand, and Surface Roughness Tester. Dimensions vary per model.