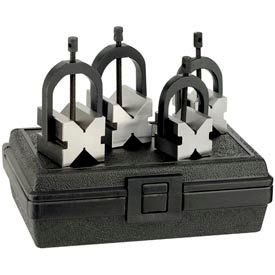 Gage Block & Ball Sets
Gage Block and Ball Sets Are Designed for Machine Shop Work and Other Layout Applications.

These sets are made of hardened steel, chrome steel, alloy steel and other high quality materials for strength and long lasting durability. Variety of brands and types available to meet particular need, application or budget requirement. Used to clamp various work pieces. Some models supplied with inspection certificate and/or fitted plastic or wood cases for safety and storage. Variety of types available to meet job requirements. Dimensions, features, color finishes and specifications vary per type. Quantity is 1.