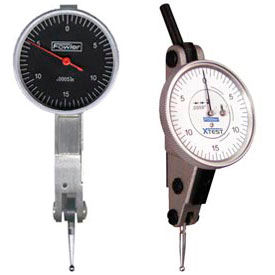 Dial Test Indicators
Dial Test Indicators Accurately Measure Small Linear Distances In Industrial And Mechanical Processes.

Dial test indicators are made of aluminum, hardened steel, stainless steel and other high quality materials for strength and long lasting durability. Variety of brands and types available to meet particular need, application or budget requirement. Designed to check variation in tolerance during inspection process of machined part. Measures deflection of beam or ring under laboratory conditions or other situations where small measurement needs to be registered or indicated. Some models supplied in fitted cases. Variety of types available to meet measuring requirements. Additional specifications vary per model.