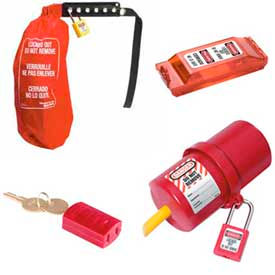 Electrical & Circuit Lockouts
Electrical Lockouts Keep Employees Safe by Locking Out Equipment and Energy Sources.

Electrical and circuit lockouts prevent machinery and equipment from being performed by locking out electrical outlets and power cords. Electric switch and plug lockout devices are designed for quick, easy use with a wide variety of equipment. Size, style and additional specifications vary per model.