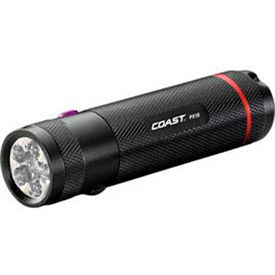 LED Handheld Flashlights
LED Handheld Flashlights Provide Optimal Light for Various Professional and Domestic Lighting Applications.

These flashlights provide continuous light, allowing illumination in the darkest areas to prevent instances of injury or falling. Lightweight design allows for easy portable capability and simple storing options. Select handheld work lights are brightly colored for high visibility that make them suitable for identifying fire exits. Battery sizes are AA, AAA, and more.Dimensions vary per model.