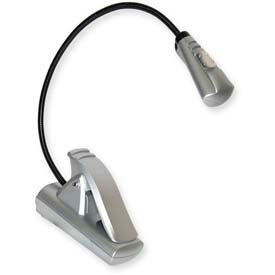 Clamping and Clip On Task Lights
Clamping and Clip On Task Lights Provide Spot Lighting for Residential, Commercial, Industrial, and Other Related Applications.

These clamping and clip-on lights provide holding versatility for different work areas including job sites, garages, maintenance rooms, and more. The LED lighting is designed as a high visibility and cost effective method of illumination for dark or dimly lit environments. The compact, lightweight design is easy to store and handle for user convenience. The optional flex neck allows directional control when spot lighting is required. Units are rechargeable or battery operated. Dimensions vary per model.