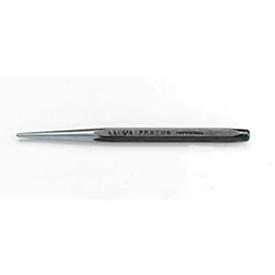 Punches - Sizes 1/4" & Over
Punches (Sizes 1/4 In. And Over) Are Used For A Wide Variety Of Professional Carpentry, Masonry Or Metalworking Applications.

Punches (Sizes 1/4 In. And Over) have a sturdy construction for long lasting durability and strength. Great for driving nails, creating impressions on a workpiece and more. Handles are designed for easy gripping and to prevent rolling. Choose from Alignment, Aligning, Arch, Automatic Center, Center, Drift, Line-Up, Pilot, Pin, Prick, Roll Pin, Solid, Starting or Tapered styles for use on a variety of jobs. Some punches are non-sparking for safe use in hazardous areas. Lengths range from 3-1/4 in. to 18 in. for increased versatility. Sizes vary per model.