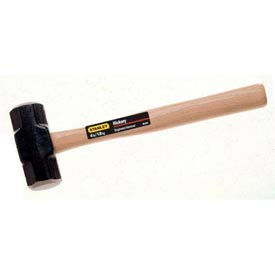 Stanley Engineer Hammers
Stanley Engineer Hammers Are Used In A Variety Of Construction, Repair, And DIY Environments.

Stanley engineer hammers are made of steel for strength and durability. Hammers are designed for striking wood, metal, stone, and other materials. Unit technology minimizes impact vibration and shock. Slip-resistant handle ensures user grip and comfort. Rim temper reduces chipping or spalling. Dimensions vary per model.