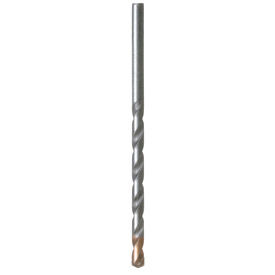 Tapcon® Carbide Drill Bits
Tapcon® Carbide Drill Bits Ensure The Precise Drilling Of Pilot Holes When Installing Tapcon® Anchors.

Maximum performance is achieved because the Tapcon® Anchor, Condrive® Installation Tool and the carbide-tipped Tapcon® Drill Bits (sold separately) are designed to work as a system. It is essential to use the Condrive® tool and the correct drill bit to assure consistent anchor performance. Works in all masonry base materials. Fast and easy 3 anchors per minute. No hole spotting or inserts required. Easily removable. Slotted hex and Philips flat head styles available.