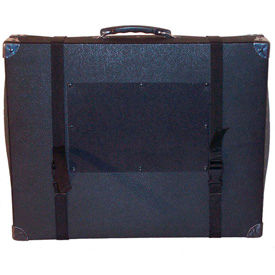 Print Shipping Cases
Print Shipping Cases Are Designed To Hold Photographic Prints, Portfolios, Binders And Other Artwork That Must Remain Flat.

Print Shipping Cases provide durable storage and shipping options for a variety of flat-packed artwork by photographers and artists. Constructed with heavy-gauge steel corners to protect contents during transportation for long lasting reliability. Features full-size cardboard liner to prevent scratching of prints. Large label area for clear shipping or identification labels. 1" straps with quick-release buckles keep case securely closed. Includes 1 year limited warranty. Dimensions vary per model.