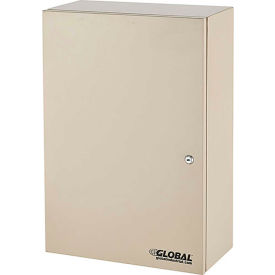 Powder Coated Steel Narcotics and Medicine Cabinets
Powder Coated Steel Narcotic Cabinets Store and Secure Storing and Securing Medications and other Valuables.
These cabinets have high-security cam locks to protect against tampering. The steel exterior and full-length piano hinges keep doors tightly aligned for added security.
Available with 1-4 adjustable shelves.
Door types are
Double or Single.
1 or 2 door styles available
1, 2, 3, and 4 shelf quantities available
Double and Single Door types available
Available lock types are Prox Reader Lock and Key, Double Key Lock, Double Tubular Lock, Keypad Lock and Key, Push Button Combo Lock, Single Key Lock, and Single Tubular Lock
Heights range from 7-1/4" to 30"
Widths range from 7" to 30"
Depths range from 4" to 10-1/2"
Colors are beige or gray