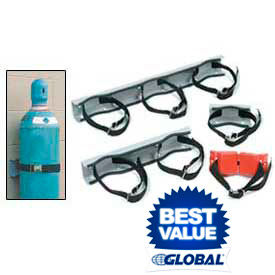 Cylinder Brackets And Accessories
Cylinder Brackets and Accessories Are Designed For Secure Flammable Containment Stations.

Cylinder brackets and accessories keep cylinders secure and upright for storage in flammable cabinets. Available types are Bench Bracket, Bench Mount Bracket and Wall Bracket. Storage capacities are 1, 2, 3, or 4 cylinders. Hot rolled steel or plastic provide lasting durability. Colors and dimensions vary per model.