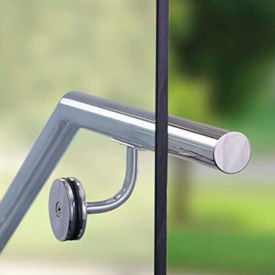 Stainless Steel Handrails
Lavi Industries Handrails

Constructed of heavy-duty stainless steel, our modular handrail brackets offer strong and durable railing support while providing a sleek, modern look. Includes self-drilling, self-tapping screws. Mount brackets to stud in wall. Maximum spacing between brackets is 4 feet. Consult local codes for rail height and other requirements.