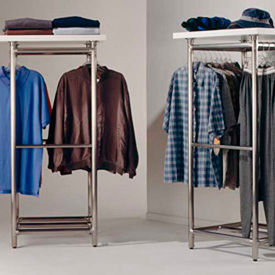 Stainless Steel Flush Railing Components
Lavi Industries Stainless Steel Flush Railing Components

Flush fittings offer a contemporary, streamlined look that will enhance any railing project. Our flush fittings feature a 1" long sleeve the longest in the industry for added strength and adhesive coverage.Custom angles are easy to achieve with our Adjustable Saddle, which allows for the addition of a handrail at almost any custom angle.Our Perpendicular Collar enables you to create a custom-angled section on your flush fitting railing project. The collars can be rotated around the tube to position it at any angle. The sleeve end easily slides into tubing for a flush, custom look.